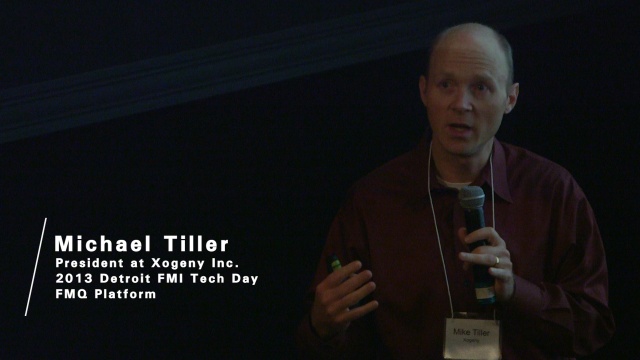 I've given a number of presentations recently that are available at various places on the internet. I thought I should take a moment to catalog them in case people are interested in them.
Length: 20 minutes
This talk focuses on the possibilities that are enabled by FMI and uses Xogeny's FMQ platform to demonstrate the role that FMI can play in model deployment.
Length: 45 minutes
This talk was given at the "NAFEMS/INCOSE System Modeling and Simulation Working Group Meeting". It includes some introduction to the topics of Modelica and model deployment. It is a fairly high-level talk about how Modelica, as a technology, fits into the industrial system engineering process.
Length: 20 minutes
This talk was taken at the 2013 Detroit FMI Tech Day. So for this presentation, I talked about how the FMQ platform uses FMI to provide customers with a path to cloud based simulation and web-based engineering applications.
The content of this talk is very similar to that of my Web-Based Engineering Analysis talk above.
You can find all the videos from the 2013 Detroit FMI Tech Day here.